building a 3-story shipping container home
9/11/2018 5:09:05 AM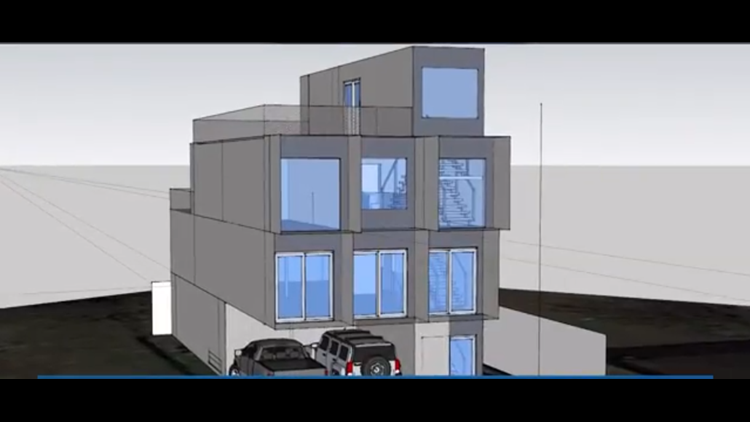 What sets the unique home apart isn't the containers. It's how they are piled on top of one another. It's three stories high with a rooftop deck with spectacular views of Houston.
The massive lego-like containers used like building blocks make heads turn, and that's exactly what Breaux wanted when he designed it himself.
"I had the idea and knew roughly what I wanted it to look like," said Breaux. "I used 3D to make it a reality."
His 3D rendering turning into a 2,500 square foot home. Construction is still ongoing set back a few months after Hurricane Harvey. Contractors were hard to find so Breaux took it upon himself to move the project forward.
"It's been a labor of love," said Breaux. "It's been more hands on than I ever imagine it would be."
He spends about three days a week working on his future home perfecting every tiny detail of the dream he's had for more than eight years.
"I've never taken on anything like this, but I figure why not," said Breaux.
The first floor should be livable and ready for move in in just 45 days.