Product Description

Prefabricated building is a kind of custom-made modular/prefab/mobile house, which is made of two main parts: One is light gauge steel structure as bearing system, through changing its section to meet local wind and snow load condition. Another is insulation panel, doors and windows as its maintenance system. From the strength, fire-proof characters, insulation panel could be EPS, Glass wool, Rock wool or PU color steel sandwich panel.
Usage:
Prefabricated homes, Residence, Temporary housing, Accommodation, Camp buildings, Construction site office, Dormitory, Rest-room, Control-room, Dining hall, Classroom, Hosptial, Show-room, Public-accommodation, Place of recreation and so on.
Size:
20ft expandable contaienr house: 5.85m*2.25m*2.5m
The second floor size: 6m* 3m* 2.8 m
The two side flat with guardail and stairs.
Sliding glass door and french windows around wall
Details: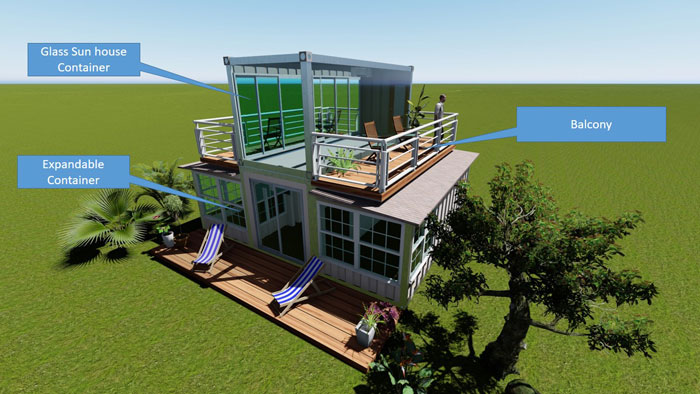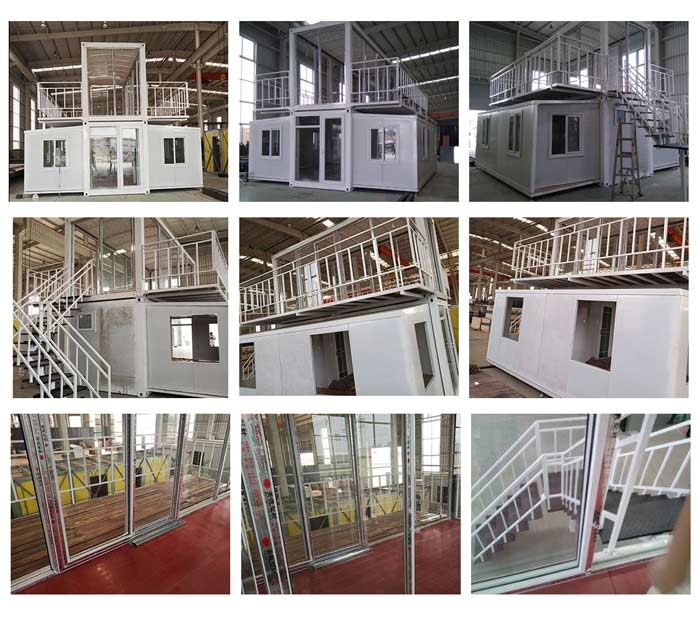 Weizhengheng Group support to customize the house as our customers' requirements, welcome to contact.