Product introduction:
1. housing good load-bearing, can be stacked 3 floors, the production of flat pack container house with good earthquake resistance and high stability. Beautiful appearance.
The frame of the quick assembling container house is relatively strong, which makes the building look more solid.
2. Main box material: class A fireproof, sandwich panel.
3. Basic parameters:
Roof live load: 0.30 kilograms per square meter (30.6 kg / square meter) one thousand cows equal to 102 kg.
Floor live load: 2 kilograms per square meter (204 kg / square meter)
Roofing constant load: 0.25 kilograms per square meter (25.5 kg / square meter)
Floor dead load: 0.25 kilograms per square meter (25.5 kg / square meter)
Snow load: 0.30 kilograms per square meter (30.6 kg / square meter)
Wind load: 0.50 kilograms per square meter (51 kg / square meter)
Aseismic: Grade 8
Wind resistant:Grade 10; Wind speed: 28.28m/s
Life span: 15 years
Details: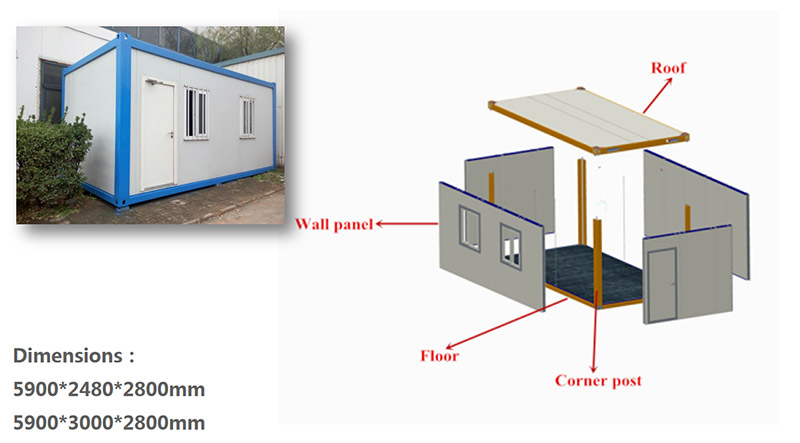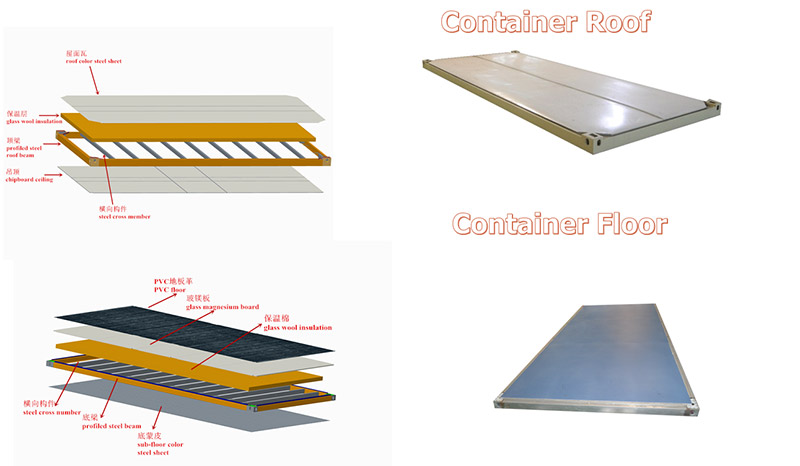 Installation: