At first glance, the container transport house seems to be an unlikely option for families, but it has become a cost-effective alternative to housing, which can pack style, space and price affordability into a steel package, so getting more popular.
Although they can be an economical and environmentally friendly option for building houses, container houses are not for everyone. Shipping Container Home Builders introduce to us: understand what is a container houseboat, and the advantages and disadvantages of a container houseboat.
What is a container transport house? The transport container house is a house structure made of recycled transport containers such as a Shipping Container Barn or a Shipping Container Shed. These modular steel boxes are usually available in two sizes-20 feet x 8 feet or 40 feet x 8 feet and can be assembled into a permanent or removable living space with different designs, square feet and costs. The transport container house can be a container itself or a combination of multiple containers. A more traditional house structure can be created by removing the siding.


Advantages of shipping container houses
Durability. Steel is very durable and can design and build container houses into permanent low-cost houses. Certain design elements-such as positioning large windows or sliding glass doors to face proper sunlight, while using special floor materials and including appropriate insulation in walls and ceilings-will help reduce cooling and heating in the home cost. If properly designed and built, most steel container houses can last a lifetime.
sustainable development. For most transportation companies, the cost of returning empty containers after shipment exceeds the cost of building new containers, resulting in millions of old containers being left idle. Creating container houses with updated shipping containers is an ideal way to reduce waste, use recycled products and provide sustainable alternatives to house construction.
Cost-effective. New or second-hand shipping containers can be purchased for hundreds to thousands of dollars, which makes shipping container houses an affordable option, especially for the most basic houses.
Can be customized, the internal version of the container is highly customizable. The designer began to study the structure of the container specifically, providing innovative container architecture design, so that the owner can add his own personal style, such as using recycled materials, adding a sliding glass door to the whole wall or installing off-grid components (such as solar solar panels).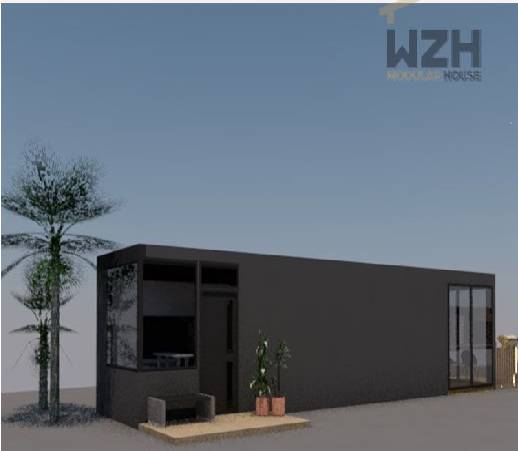 shipping container


Disadvantages of shipping container houses
Harmful to the environment, Surprisingly, many shipping container houses are not as eco-friendly as people think. Since containers are mostly used for transporting goods, they are not suitable for living in their current state.
Space is limited, and customized container living includes the concept of minimum living, and most houses have 320 square feet or less of living space in the most basic model. By combining multiple containers, a larger space can be created on a space of 1,000 square feet or more, but this will increase the cost and reduce the sustainability of the project through the conversion process. Those who choose to embrace container life should be comfortable with a tiny life or living in a more limited space.
Expensive customization and transportation. Although the cost of buying storage containers is not high, it is very expensive to transport and live. In addition to the need to own the land planned to house the house, shipping containers to you can cost thousands of dollars. Don't forget to consider the location of the permit and prepare for the construction of the house, this may include adding utilities to the property.
Appropriate spray foam insulation, reinforce walls, remove walls, increase openings, install glass doors and basic home renovations such as floors, plumbing and roofs. Although in most cases, container houses can still be assembled and built less than typical frame houses, their cost may be higher depending on the function, size or design of the building.