The container house can be moved as a whole, so it has another name-Mobile Container House. It combines the characteristics of all mobile housings and is devoted to the development of new and new generation products that are beautiful and generous. Economical and applicable, looks like a container, can be moved at any time, anywhere, and the price is suitable for a wide range of people. The container house is a building system that hits the fashion trend again and again, and can be moved to any place at any time and place, bringing more convenient and comfortable life. Solar photovoltaic panels can be used for indoor electricity, solar water heaters can be used for heating and water supply, and the discharge of indoor showers and domestic water is purified by a sewage treatment system for reuse. Its main features are convenient transportation and strong earthquake resistance and deformation resistance; good sealing performance and strict manufacturing process make this mobile home have good water tightness; mobile home is based on a standard steel chassis and can derive many combined space, convenient disassembly and assembly, superior performance, stable and firm, good shock resistance, waterproof, fireproof and anticorrosive, light weight. There are many characteristics of container houses worthy of our exploration. The Shipping Container House Supplier will introduce to you in detail below.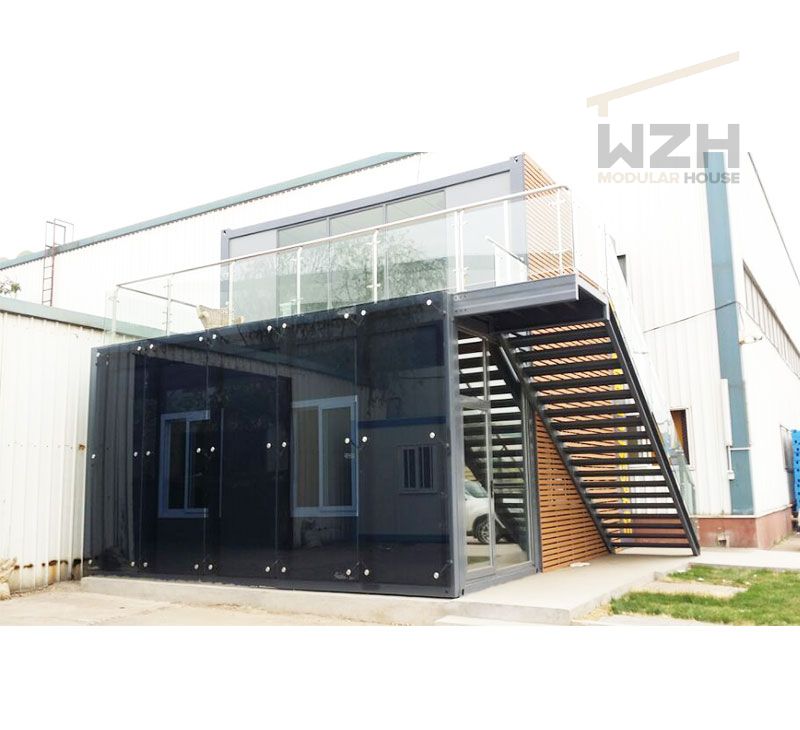 Modular Container House
1. The structure of the container house is safe and reliable: a unified and solid overall structure and a perfect and complete box structure make the container house resistant to 11-level storms and comfortable in the storm.
2. The container house installation is simple and fast: The container house is designed in advance and has its own perfect structural system, making the container house installation extremely simple. Four skilled workers can install three units a day, which can save time and labor, greatly Improve your productivity!
3. Convenient packaging and transportation of container houses: The container houses have fully considered the packaging and transportation issues when they are designed, so after scientific and reasonable design and processing, they can provide the best loading mode. Each 40-foot container can hold 6 standards. The unit body greatly saves transportation space and saves transportation costs.
4. Waterproofing of container house roofs: The roofs of container houses are designed with centralized drainage, rain grooves and watershed designs. You do not need to do another waterproof treatment. As for the risk of rain and rain on the roof, don't worry about it. It will still give you a warm living and office environment in the wind and rain.
5. Thermal insulation of container houses: On hot summer days, rainy and high temperatures, and cold winters can make people tangled, but the core material of the container house's enclosure plate is polystyrene efficient thermal insulation material. Cold protection in winter, heat insulation in summer, guaranteed to keep you warm in winter and cool in summer.
6. The container house has a tight structure and is resistant to moisture and corrosion: The structure design of the container house conforms to scientific theory, and is not only significant in the theory of civil mechanics. In terms of chemical physics, it is also quite significant. The structural surface of the container house has been treated with anti-corrosion and rust, and the color steel composite board itself has good moisture-proof and anti-corrosion performance, which greatly increases the service life of the container house.
7. The container house is convenient to move: Since the container house is an independent and sturdy house body, it does not need to be disassembled after installation, and can be hoisted and transported as a whole. After the interior was renovated, it was beautiful, known as a mobile cottage, which is the origin of mobile villas.
The above are the advantages of container houses introduced by Modular Container House supplier.