The Container House is listed as the 19th invention. US Business Weekly reported: "Using containers to rebuild houses, this invention can solve the housing problems of hundreds of millions of poor families. At present, a container house with a usable area of 30 square meters sells for less than $10,000."
As a kind of advanced transportation equipment, containers are widely used by people, and therefore they are well known. However, some people refit the container, open the doors and windows and carry out interior decoration, and then equipped with bed, sofa and other furniture and electrical equipment to transform it into a Modern Smart Prefabricated Homes. Such a container house is almost the same as the house we usually live in. .
In developed countries such as the United Kingdom, on the one hand, there is a shortage of housing, on the other hand, there are a lot of waste and second-hand containers in the ports. So some people transformed these old second-hand containers into residences, and the container houses of different colors became another landscape of the city. Some architects were inspired by it and used the container as a unit module to build hotels, student dormitories and other various types. building. At present, this kind of building with containers as unit modules has begun to be widely used all over the world. This kind of building, after exterior decoration, has the same appearance as other buildings.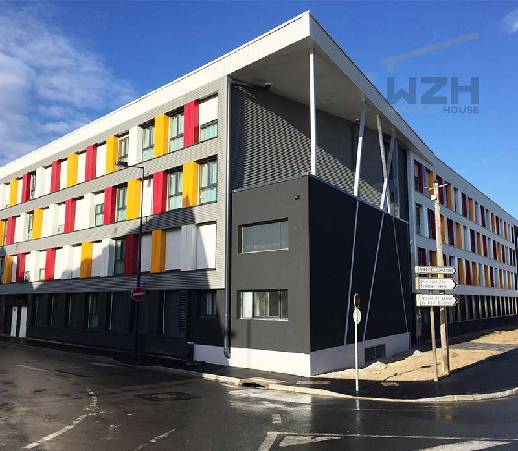 Modern Smart Prefabricated Homes
According to the function and requirements of the building, the building with container as the unit module can be combined into a variety of styles and changes. In this regard, some people commented: Since the emergence of steel structures, the construction technology with containers as unit modules is the first revolution in construction technology in 100 years. When building a building, construction workers only need to stack the container modules from low to high, and then fasten them with screws. Container module technology can reduce the construction time by 50%, while being safer and cleaner, and more environmentally friendly than traditional brick and block construction methods
High-Quality Container House is committed to the revitalization and development of national brands. Actively integrate with the international steel structure industry to meet the social demand for steel structure products and temporary construction products to the greatest extent. With superb technology, standardized management, and leading service, we are the leader of the national steel structure and temporary construction facility culture.