In theory, building a shipping container house seems very simple. There are millions of redundant shipping containers in ports around the world, and they are the perfect size for a home. Unfortunately, things are never as easy as they seem at first. When building or buying a container home, there are a few things you need to know to make sure your home is safe and beautiful.
These methods include:
Consider local options first
Get pictures and descriptions
Understand building code restrictions
Prevent harmful chemicals
Planning Plumbing and Electrical
Ensure an insulation plan
Be willing to spend the extra money
1,Consider local options first
Many people are interested in container homes for sustainability reasons, but it's always best to start with local and vernacular options first. Shipping containers are heavy, and the transportation required to get them from some distant port to your hometown can have a significant environmental impact. You will save more if you can find an older container relatively close to you, especially if you live near a port.
2,Get pictures and descriptions
When buying a used container, you will most likely not be able to do a complete walkthrough. Especially if it is located in some obscure port on the other side of the world. However, you can ask the seller for detailed pictures and a detailed description of the container. Older containers, in particular, may have some dents, rust issues or other structural problems.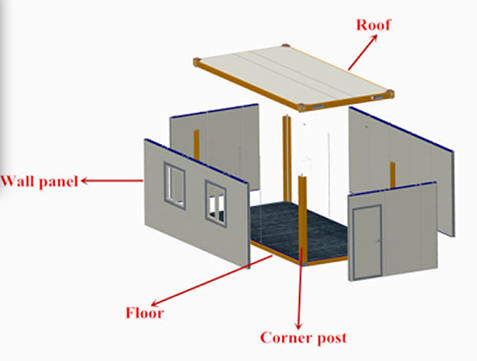 3,Know the building code restrictions
Many towns may have certain restrictions on building container homes. Before you invest thousands of dollars in a used shipping container, be sure to check your local and state building codes. It's important to understand the regulations that may affect container home projects, design choices, property zoning, deed restrictions and governing bodies. Regulations can be enforced at the federal, state, county or city levels.
4,Prevent harmful chemicals
If you are purchasing a used shipping container for your home, it is important to understand that they are designed for a lifetime at sea. The wooden floors on most containers contain high levels of pesticides to deter mice and rodents from feeding through the floor. The paint on these containers usually contains chemicals. To avoid these, you can buy a new chemical-free container or make some adjustments.
5,Plan plumbing and electrical
When designing your container home, make sure you know where the plumbing and electrical lines will enter and leave your home. Ask your contractor to cut holes for plumbing and electrical wiring before completing the interior. Doing so will avoid having to move your kitchen cabinets or bed again and cut a hole in the back to run extra pipes you forgot about.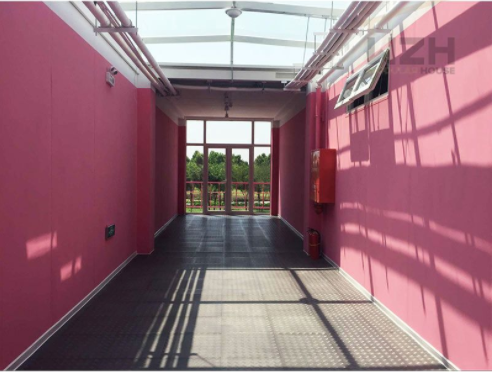 Mobile Prefab Container Office for Sale
6,Ensure an insulation plan
An unfinished shipping container will be hot in the summer and cold in the winter unless you have a good plan for adding the required insulation. When designing your container home, ask certain contractors for insulation ideas and remember that you must insulate the roof and walls extensively. Blanket insulation requires interior riser walls, while foam insulation can be sprayed directly onto the walls.
7,Willingness to spend extra money
Many people are attracted to container homes because of their supposed affordability. It is important to understand that completing the exterior and interior of a container home can add to the cost. As with almost all styles of construction, the larger your home, the more expensive it will be. The additional costs associated with welding, insulating and finishing a multi-container house can end up being just as expensive as a regular wood frame home.
Looking for more information about shipping container homes? Contact us for more styles of containers and more different quotes.