Shipping container homes are becoming increasingly popular for people looking to live a minimalist lifestyle, but they also hold a lot of appeal for people looking to find a safe and inexpensive garage. Trends show that more and more private homeowners are choosing to purchase shipping containers for their new garages.

Whatever your situation, building a brand new garage of any size usually requires some major construction. But maybe a standard wood frame garage built from scratch isn't the most efficient or economical option. Well, it's true: a container garage can provide you with a spacious, sturdy new storage space for a fraction of the time, money and effort you'll need to renovate it.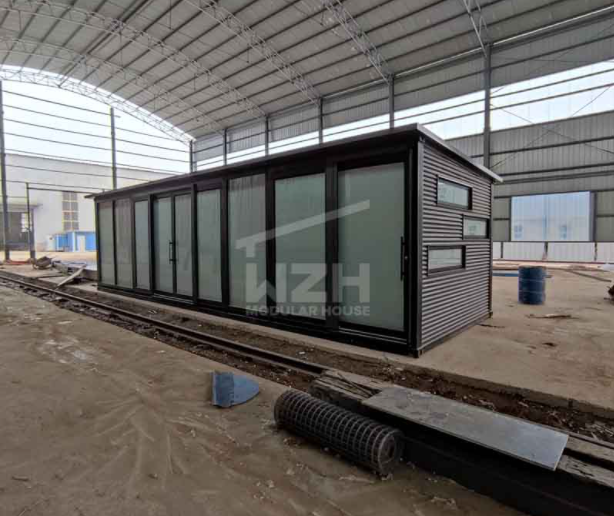 Minimal Maintenance
Of all the areas in your home, the garage is often the most neglected. Unless you have a workshop or man cave, the only time you spend in it may be the time it takes you to get from your home to your car! As a result, it's easy to miss areas infested with termites, rodents or other pests, flooded corners or rotting wood.
With a container garage, you can leave most of your maintenance worries behind. Steel can be recycled at the end of its useful life, so when it's time to replace it, you can rest easy because it will continue to create something new!
Easy modularity
Need more space? Don't worry - container garages are easy to expand. Essentially, shipping containers are designed to fit tightly together to provide plenty of storage space, and require minimal cutting and welding customization to add more. Adding to an existing structure such as your house requires a lot of construction work, while adding to a garage storage container with other units is relatively easy.
Vents and windows can also be customized into your container to provide additional light and air circulation to the space.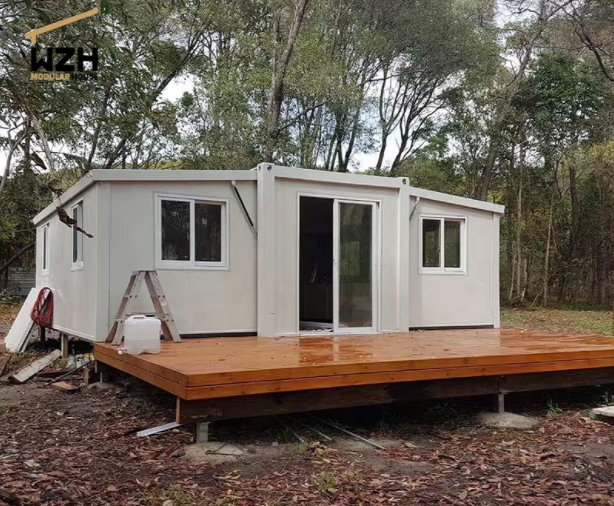 Modular 20 and 40 feet expandable container home
Secure vehicle storage
Container garages are perfect for storing cars. A 20-foot container is the equivalent of a garage, or if you want to store additional vehicles, you can move up to 40 feet. Container garages can also store a variety of smaller vehicles, such as ATVs, motorcycles and small jet skis.
Renovation is easy
Home renovations of any size can be a daunting task. Whether you do it yourself or hire a contractor to do most of the work, it takes a lot of time and effort (not to mention money). Choosing a container garage can significantly reduce your expenses while providing you with a safe, secure space to store your personal belongings, work equipment or car.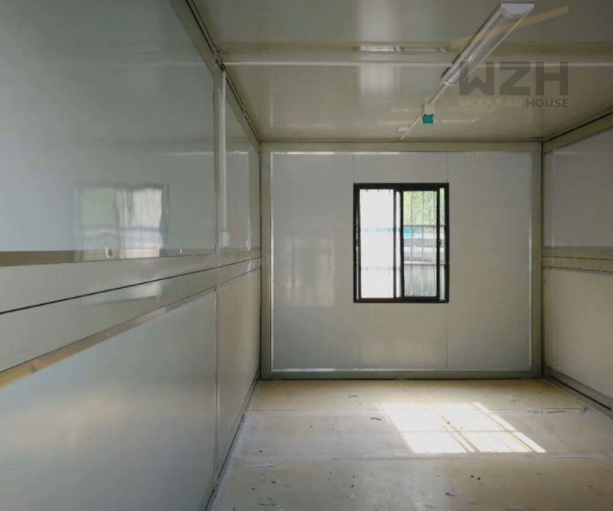 Before you start looking around for containers to sell, consider WEIZHENGHENG as your new garage supplier. We sell steel containers at competitive prices - contact us today for a quote for your project!