Nowadays, more and more homebuyers are choosing to convert shipping containers into homes. If you too have chosen a shipping container home as your future home, you have come to the right place.
This article will provide a step-by-step guide to installing it to help you make this new dream home a reality.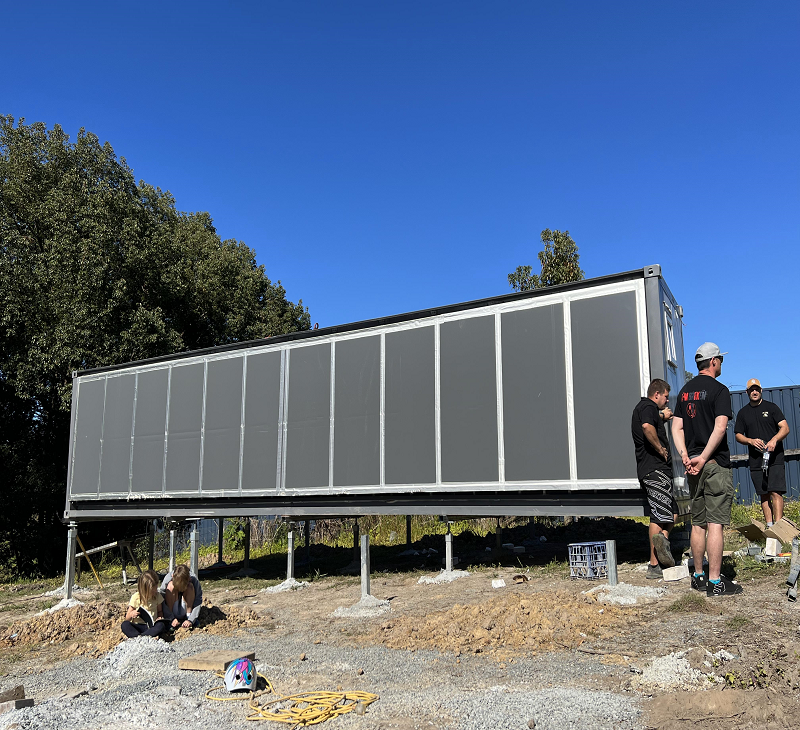 Container houses under construction
1. Permitting and Planning
While you can cut corners during the construction phase of your project, you must follow the rules when it comes to obtaining the initial paperwork for your container home. Before you order your shipping container, make sure you have all the necessary building code permits and planning permission from your local entity. Make sure you are allowed to build the home and that the container home complies with local and state policies.
2. Prepare the land
You've got the permits, so the next step is to decide where you'll build your home and then prepare the land. This means considering the ground itself and the type of foundation you will be using for the home to keep it above ground level. This will keep it protected from moisture, which can affect the contents and possibly lead to corrosion.
It is best to consult an expert, especially if you plan to use multiple storage containers, you may want to consider options such as using concrete slabs, steel plates, concrete piers, or concrete strips.
3. Determine the size of the container
Next, you will need a shipping container. The size of your plan will determine the size, type, and condition of the container you want to purchase. The most popular home shipping container size is a 40-foot-tall cube container, which provides about 320 square feet of living space. This is enough space to accommodate a bedroom, a bathroom, and a decent-sized kitchen combination.
To get the best out of your container home, you need to do your homework before you buy. Consider cost, delivery options, the supplier's reputation, the condition of the shipping container, warranty, and past customer feedback.
4. Placing the container
The easiest way to place a container on a foundation is to use a crane and delivery truck. However, if you do not have one, you may need to hire a local construction worker or rent a rough-terrain forklift for a few hours.
Once your shipping container is placed on the foundation, it's relatively easy to make adjustments using a large pry bar.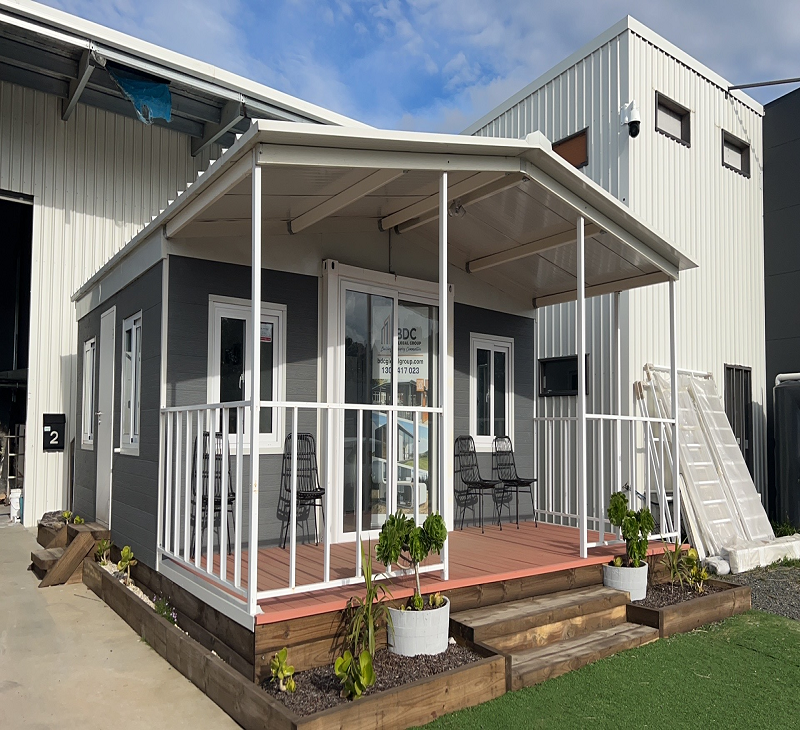 Completed container house
5. Add doors, windows, and framing
You can go as basic or as fancy as you like - plain, sliding, or French doors, and standard or crank windows. If you end up using spray foam insulation, they will hold well to the drywall and be tough enough. In areas where the foam is not attached to walls and columns, steel columns may be required. An additional layer of gypsum board, or a narrower stud spacing, may help.
6. Install electrical and plumbing
It will be easier and cheaper to wire most of the electrical wiring at this point. One potential difficulty with wiring is getting the wires through some of the remnants of the removed vessel walls. An easy and inexpensive fix is to wrap the wire around the steel and make custom protectors.
When considering wiring and plumbing, consider whether you want to add an air conditioning unit. Also, consider using solar panels to generate electricity. If you place panels on your roof and add glass doors, you will be able to capture more natural sunlight and its energy.
7. Insulation and temperature control
You will need insulation to help control the interior temperature of your container house. But if you insulate the interior, you may lose a little living space.
8. Landscaping and decoration
While your container home looks good now, you may also want to consider adding a nice deck to extend the living space or landscaped areas to ensure your home blends in with the natural surroundings. You can also start painting the interior and laying down flooring to make your new shipping container home a home.
9 Inspect and sign off
Your new container home is ready to be inspected to see if it meets building codes. Have your engineer and other structural experts take one last look before calling the inspector so you can make any necessary changes to the container building.
While building a container home requires a lot of planning and preparation, it is totally worth it. This is because it is cost-effective, mobile, and customizable. You can always contact us for a free quote on a container house.